The Scottish Fashion Designers You Need To Know
---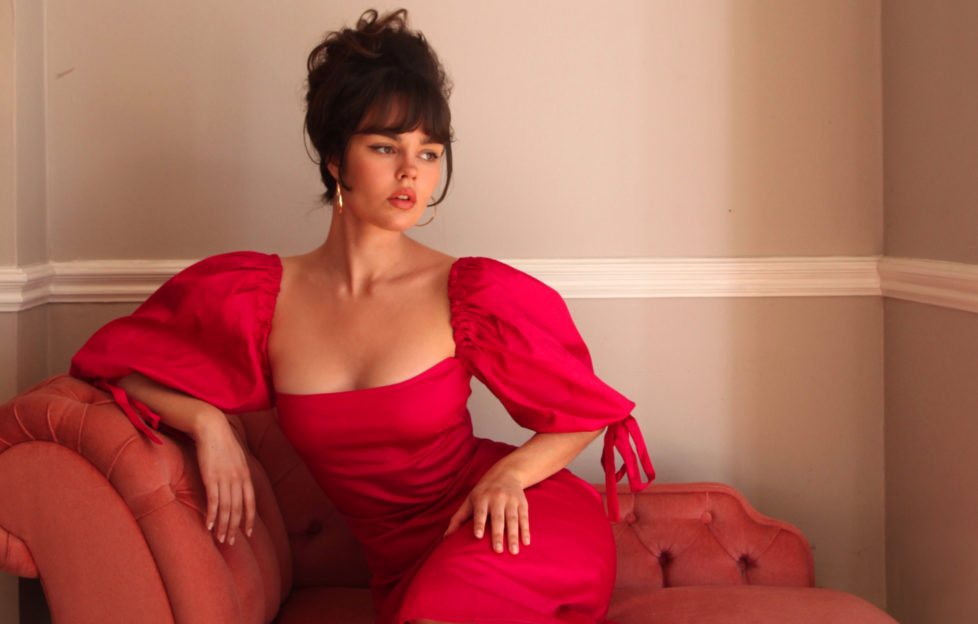 Image: Frances O'Sullivan / Olivia Rose Havelock
From the brand new to the well-established, these are some of the top fashion designers in Scotland to keep on your radar…
Scottish Fashion Designers
There's no doubt about it – Scotland's style presence has grown massively over the years and our nation has firmly put
its stamp on the fashion world.
In fact, according to recent reports, the Scottish fashion industry employs over 8,000 people across 350 businesses,
generating an estimated value of a whopping £1 billion a year!
It goes without saying that Scotland's fashion movement is indisputably powered by the nation's brilliant designers, and now is the time to get to know them and their brands.
With collections that include incredible tailoring and eye-catching designs, to must-have accessories and bold prints, say hello to your new style icons…
Hayley Scanlan
Hayley is fast becoming one of the most famous names in the Scottish fashion world – in fact, she's a two-time Scottish Young Designer of the Year winner and was a competitor in Netflix show, Next in Fashion!
The Dundee-based designer is now known for her diverse talent and eye-catching designs, which mostly include pretty tulle and polka dots.
Le Kilt
In 2014 Samantha McCoach created her label, Le Kilt, with a vision of delivering beautiful, traditionally-made kilts with a modern twist.
Throughout her branding Samantha describes the company as'a family tree', which makes sense when you consider
that her grandmother has worked as a traditional kilt-maker for over 40 years! The designer has since carried this tradition on and made the kilt a modern staple for everyone's wardrobe.
Olivia Rose Havelock
Olivia Rose of her eponymous brand, Olivia Rose The Label, is an Edinburgh-based designer taking the Scottish fashion industry by storm.
Each of her beautiful pieces are designed and handmade to order with a focus on quality and sustainability.
Siobhan Mackenzie
Born and raised on the Black Isle, Siobhan Mackenzie is an award-winning fashion designer known for her unique and modern twist on kilt designs.
Starting her own label at the age of 21, Siobhan states her passion lies in 'supporting traditional craftsmanship whilst injecting modern design', which can definitely be seen across her contemporary designs.
Charles Jeffrey
LOVERBOY is the energetic and vibrant label created by designer Charles Jeffrey, Glasgow's own self-proclaimed'club kid'.
In 2017, Jeffrey won the British Emerging Talent prize and has caught our attention ever since. His distinct use of dynamic patterns and elegant tailoring brings a punky spirit to the classic suit.
Ryan Kirk
Ryan Kirk Designs is a Scottish handmade fashion label created by designer Ryan Kirk.
He cites that his work has a strong environmental focus and that's why it came as no surprise that he managed to'source a textile created entirely of 100% banana fibres'– talk about dedicated!
Rachel Devine
Rachel Devine founded her brand Tìr-Dhàimh (Gàidhlig for 'Homeland') by adding a contemporary vision to traditional motifs and themes that are inspired by Scotland.
Plus, she even credits Scotland's people, culture and landscapes as something she draws inspiration from when designing her accessories.
Carolyn Baxter
Carolyn Baxter is a Scottish label that creates completely bespoke wedding, prom and event dresses. Every dress is designed and handmade in Edinburgh, home to both their studio and boutique!
What sets this dress-design label apart is their impressive catalogue of clients. Their dresses have been worn everywhere from the Scottish Baftas to the Pride of Britain Awards.
Laura Ironside
Laura Ironside is an eponymous womenswear label that focuses on creating garments that aren't only elegant, but also sustainably manufactured.
Plus, each piece is developed and refined with caution and care in order to slow down the fashion cycle and encourage consumers to be conscientious when shopping.