Tour This Instagram Ready Home On Skye
---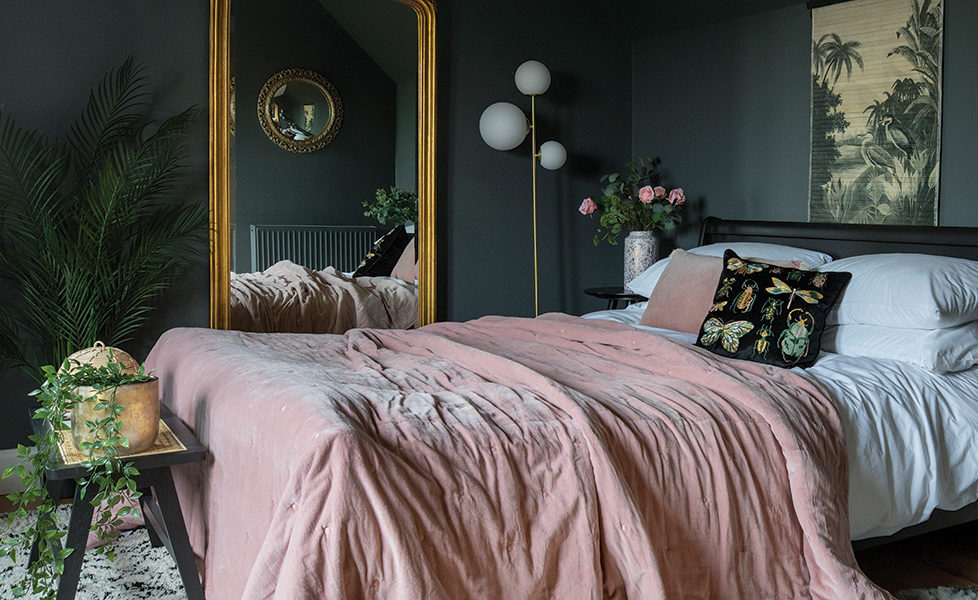 Who: Joanna MacLeod, 46, lives with husband Allan, daughter Lexy and son Lauchlann.
The family run a luxury self-catering bothy from their property.
What: A former croft house.
Where: Staffin on the Isle of Skye.
We were looking at building our own house initially, but then the chance to renovate and extend this property came along. We loved the location and the opportunity to develop a traditional croft house. It's over 100 years old. Originally, the family would have lived in one half and kept the animals in the
other half.
The view was a real deciding factor for us, we have stunning panoramic views of the Trotternish Ridge from the The Old Man of Storr to the Quiraing. These beautiful mountains are famous worldwide and have been the setting for many a blockbuster film. We are so lucky that we get to look out over them every single day.
The house was derelict for many years before we bought it so it was completely uninhabitable. One of the first things we did was take off the roof and knock down an outside wall, then we started a full renovation and extension.
We kept what we could from the original house, which was three old stone walls. The rest had to be removed and then rebuilt, so the change was significant! We were able to re-use some stone we had in the outbuildings in the garden. It took six months to complete the renovation.
My taste has evolved since we bought the house 16 years ago. Initially, I wanted to keep it as traditional as possible, but nowadays I'd describe my style as dark and bohemian, with a mix of wicker and animal skins and prints. Not to mention my growing collection of plants!
Some of my favourite buys include the wicker swing chair in our cosy family room. I picked it up for £70 in a vintage shop in Perth. I also love my leopard bench. When I posted a photo of it to my Instagram it nearly broke my phone, it was my most liked post!
I love a good vintage find, one of my favourite pieces is my green leather Chesterfield. I adore vintage treasures and I have lots of bargains from local selling pages. I try to shop small where I can. I love supporting small businesses where you can find unique pieces, such as my growing number of weaves! I am a big fan of Instagram shops too.
One of my favourite rooms is our cosy room, just off the living room, which is dark and serene. I've tried to create a bohemian environment for me to chill in with my magazines!
We've kept the house as traditional as possible and the view of the back of the house is very much how the original house would have looked. It has small windows and not much light, which makes it really cosy. We extended out and up at the front with lots of glass to make the most of the spectacular views we have.
We named our house Bealach Uige, a hill on the Trotternish Ridge which we can see from the house. It was my mum who came up with the name as my grandfather used to walk this hill from Uig to Staffin to meet my granny.
Skye is a great place to grow up. The kids have so much freedom, the garden extends into field after field and they can go off cycling and walking without a second thought. I couldn't think of a better place to bring up children.
Find Bealach Uige Bothy on Airbnb for more details on how to stay.