Eddi Reader – She Belongs To Glasgow
---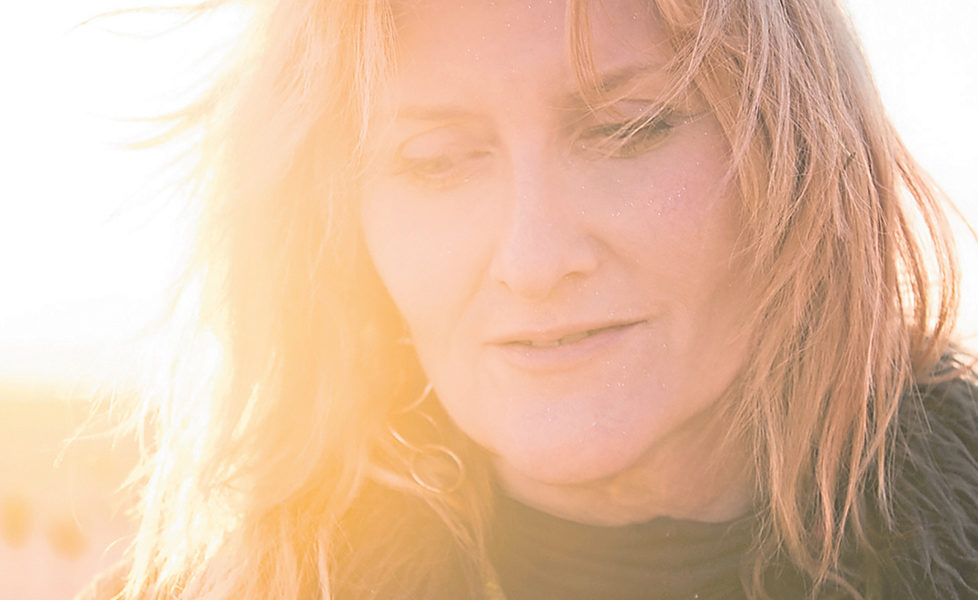 As one of this country's best-loved singers, Eddi Reader has performed all over the world. But her heart belongs to the city where she first entertained family and friends in the tenements of her childhood.
"I'm part of the sandstone of this place," smiles Eddi Reader, talking about her beloved home town of Glasgow. After nearly 30 years away, living in London and Paris and touring the world, the singer came back with her young family and says it's the best move she ever made.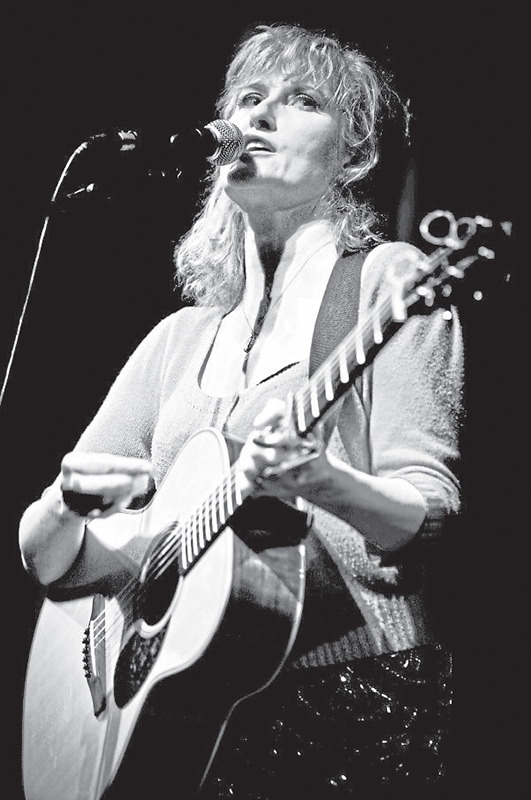 "I was making the album Sings The Songs Of Robert Burns and rented near the West End for a while. I had no idea where I was going to go back to. The only Glasgow I remembered was in the '70s when it was quite derelict," she says.
"I managed to buy a wee flat in Hillhead but didn't know it was student land so at three in the morning when they were all coming home and making a riot, I was shocked at the noise.
"We needed more space and moved around. I stayed in the area and found a paradise place, a lovely place that just makes me feel if I have to end my days anywhere it's going to be here and nowhere else. That's nice to know.
"I'm starting to get into the history, I walk up to the Mitchell Library and sit all day in there if I get free time. Or I'll sit in my garden and potter around. I'm growing carrots and cabbages in case Brexit starves us all!"
The Perfect chart topper with three BRIT awards, a string of honorary university doctorates and an MBE for her work on Robert Burns is clearly living the good life in Glasgow with her husband, musician John Douglas of The Trashcan Sinatras, and her two grown-up sons. Her days aren't all spent chilling out and working in the garden though. She's just finished a short tour of England and Wales when we catch up and is getting ready to join Jools Holland on tour in the autumn.
"He's going to give me a driver and make-up artist," she laughs. "I just need to turn up, sing six songs, have fun, eat the food in the dressing room and not worry about it because it's not my show. It will be nice to do different venues like the Albert Hall."
Then there's the small matter of a gig in Prague's O2 Arena with Miroslav Žbirka, who she describes as the Eric Clapton of the Czech Republic. She was asked to sing on his best-selling single Take Me Home and now he has invited her to appear on stage. The year finishes with the tour of Phil Cunningham's Christmas Songbook to Aberdeen, Glasgow, Edinburgh, Stirling, Perth and Inverness, alongside Karen Matheson, John McCusker, Kris Drever, Ian Carr and Kevin McGuire. And a support slot on the Squeeze gig on Hogmanay at City Square, Dundee. There's not a lot of time in that busy schedule for gardening?
"I'm trying to scrape a breather out of the down time. When I get home, I look at the diary and think, 'Right, great, there's a week'. A breather is complete space when I can just drop everything and go somewhere and not worry about having to be anywhere at a certain time," she explains. "As an older mother I don't have the responsibilities of tiny toddlers and babies. I have young adults, they're men now, though they still live at home. So I have a certain amount of freedom. "As soon as I get back, it's not that I put my feet up. I have to go and see my mother, then I have to take stuff to her friend who's housebound. Then I have to make sure my mum and her contact each other because one doesn't want to use the phone and one can't use the phone. So there's a lot going on."
Reader's mum Jean still lives in Irvine, where the singer moved with her six younger siblings after 10 years in a cramped two-bedroom flat in Arden, a housing scheme on the outskirts of Glasgow. Before that she spent her first five years in Anderston in the city centre until the tenements were demolished. It couldn't have been easy for the growing family when they were uprooted from friends and neighbours in Anderston and moved to an estate in the south-west of the city. Reader's dad was a welder and worked away and she remembers taking her younger brothers and sister to the nearby makeshift chapel to get them out the house and give her mum a break.
"The atmosphere of that 10 years and the five years before it I've retained throughout my life," she remembers. "I'm like a sponge, I just soak up atmospheres and I can remember things that everyone else has forgotten, like songs and the parties people had, the discussions and the arguments and the heated debates."
Becoming a singer was never a conscious decision, singing was just something Reader did – like breathing. She says everyone sang in the tenements, though her mum has a beautiful voice and could have given Doris Day a run for her money.
"There were lots of singers in Glasgow so I didn't feel I was unusual. Though I had a quiet confidence that I could reach any note I wanted and could also make any sound I wanted," she says. "I was born singing and it led me into places where other people appreciated it and made a big deal of it. When I was younger it was always quiet songs and I'd force my little sisters into doing the harmonies. When I got to 15 I started to learn about having a bigger voice."
She can still recall singing at a cousin's wedding and the look of pride on her grandad's face. "At the end of the song my grandad, who was one of those big burly Scots who loved his wife so much he nearly told her, was standing at the back of the hall. I was on a big stage and he walked towards me applauding and it was like, 'This is the most congratulations you could ever get'. "No audience has ever surpassed that. No standing ovation has ever matched my grandad. This was a guy who would never give you praise for anything and there he was applauding. I remember feeling very proud of myself."
Music is in Reader's DNA and the happiness it brings is a never-ending source of joy. From Aretha Franklin's Respect – "I have to actually stop what I'm doing, I am physically changed by that song" – to the 45 of Please, Please Me by The Beatles – "My auntie had it and that feeling, I just can't get it from a CD, only that single. There's something about the needle scratching and how it made me feel when I was five and it's the same way it makes me feel at this age".
The sounds of a childhood in Glasgow have stayed with Reader all these years later. No wonder she wanted to come home.
Eddi Reader's 5 Favourite Things About Glasgow
The 78 restaurant, Kelvinhaugh Street.
The view from Glasgow Royal Concert Hall at the top of Buchanan Street all the way down to St Enoch.
The Mitchell Library for what's inside it and the way it looks outside.
The revolutionary history of the place and its tradition of looking after one another.
At the edge of town near the border with Renfrewshire was my childhood home and Roukin Glen Park is still paradise to me."